Our dining floor is divided all into private rooms, where we cater to your occasions and purposes.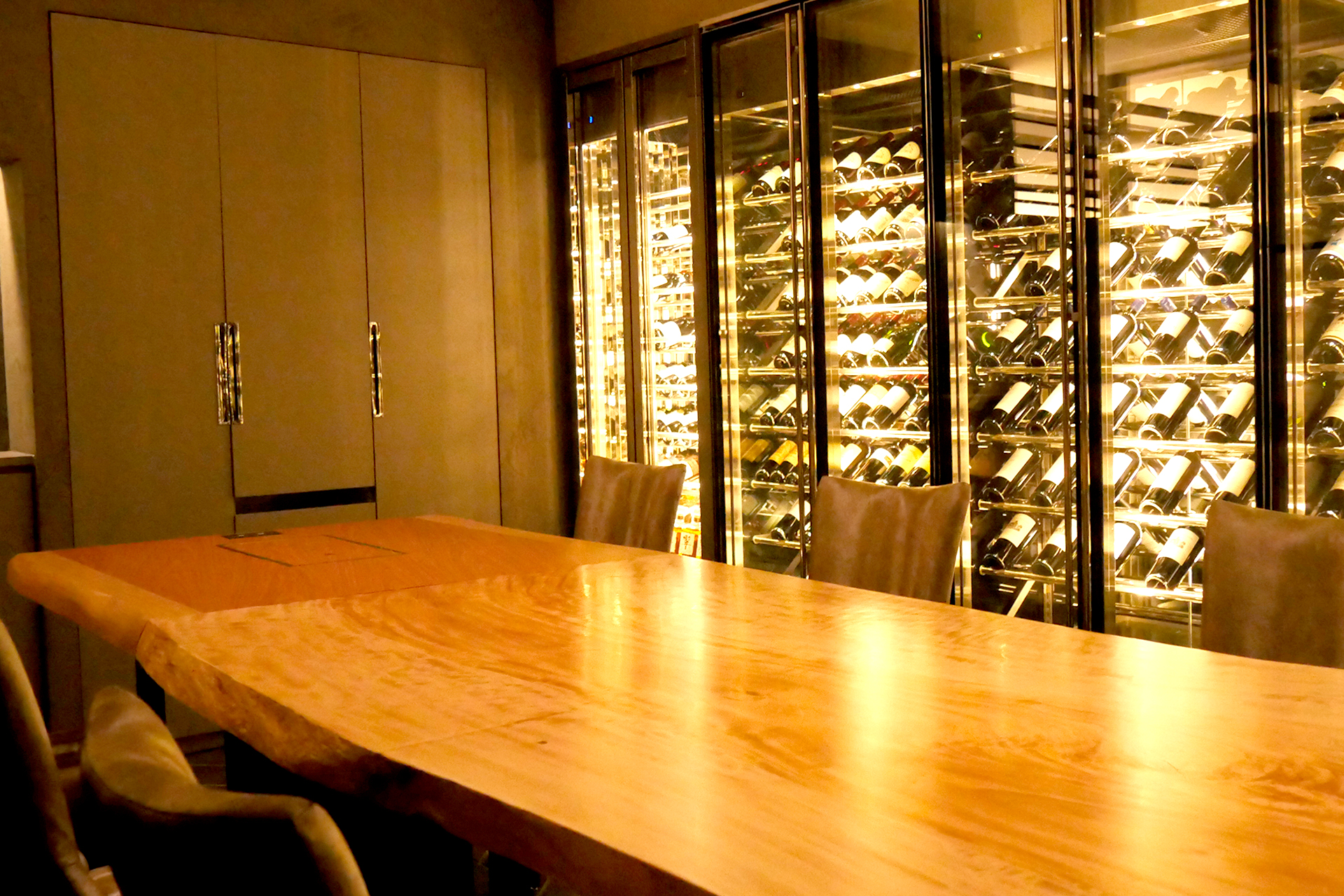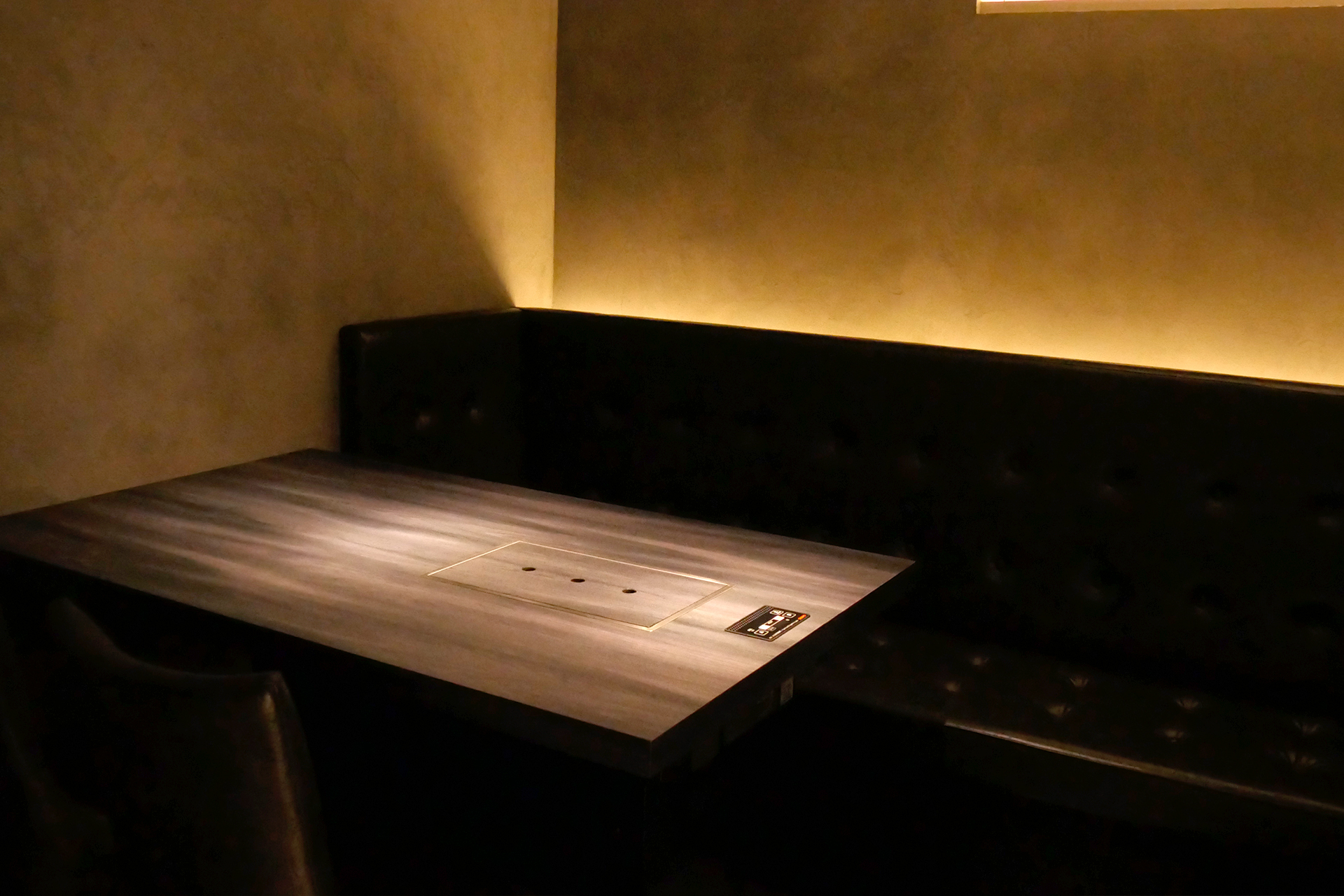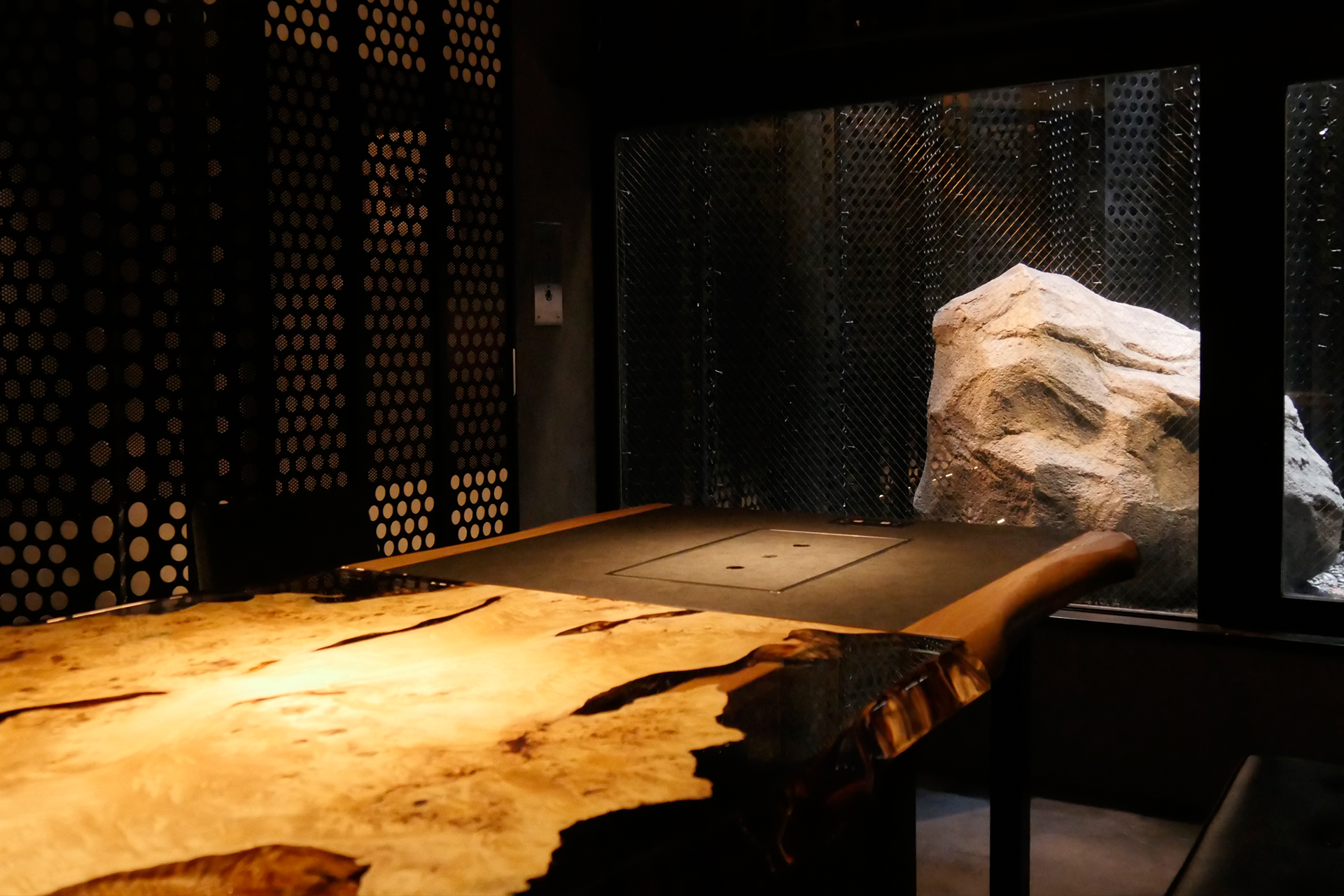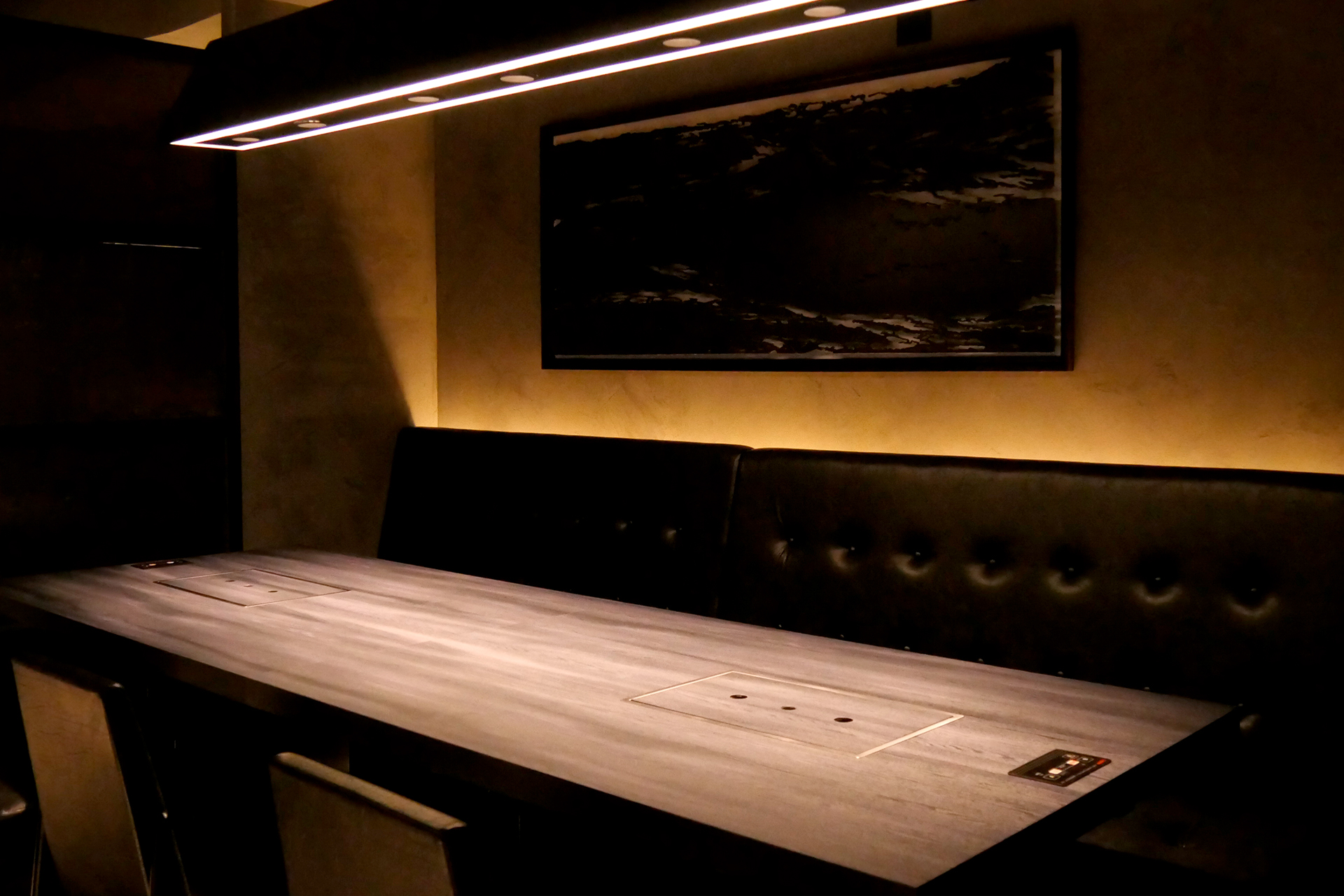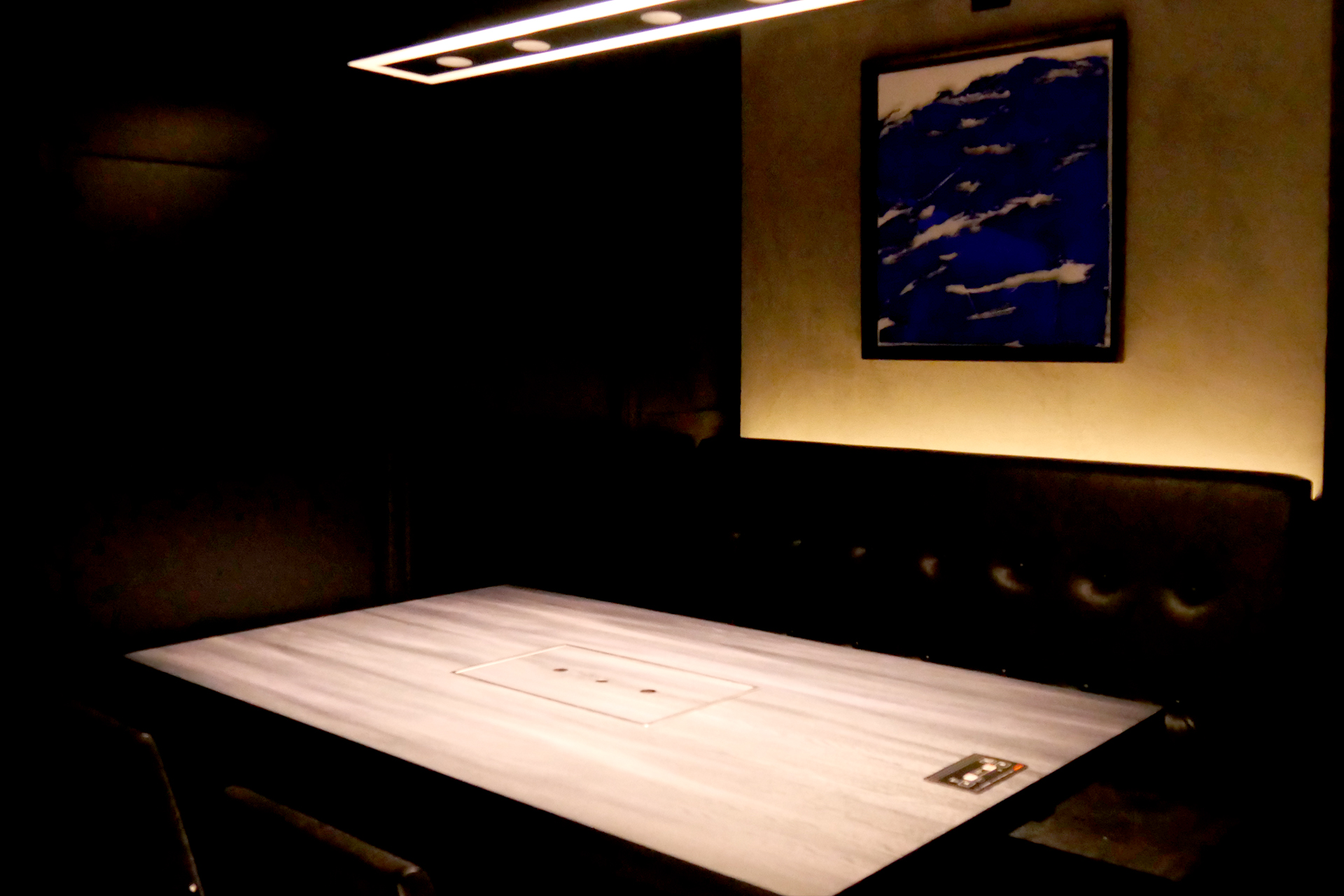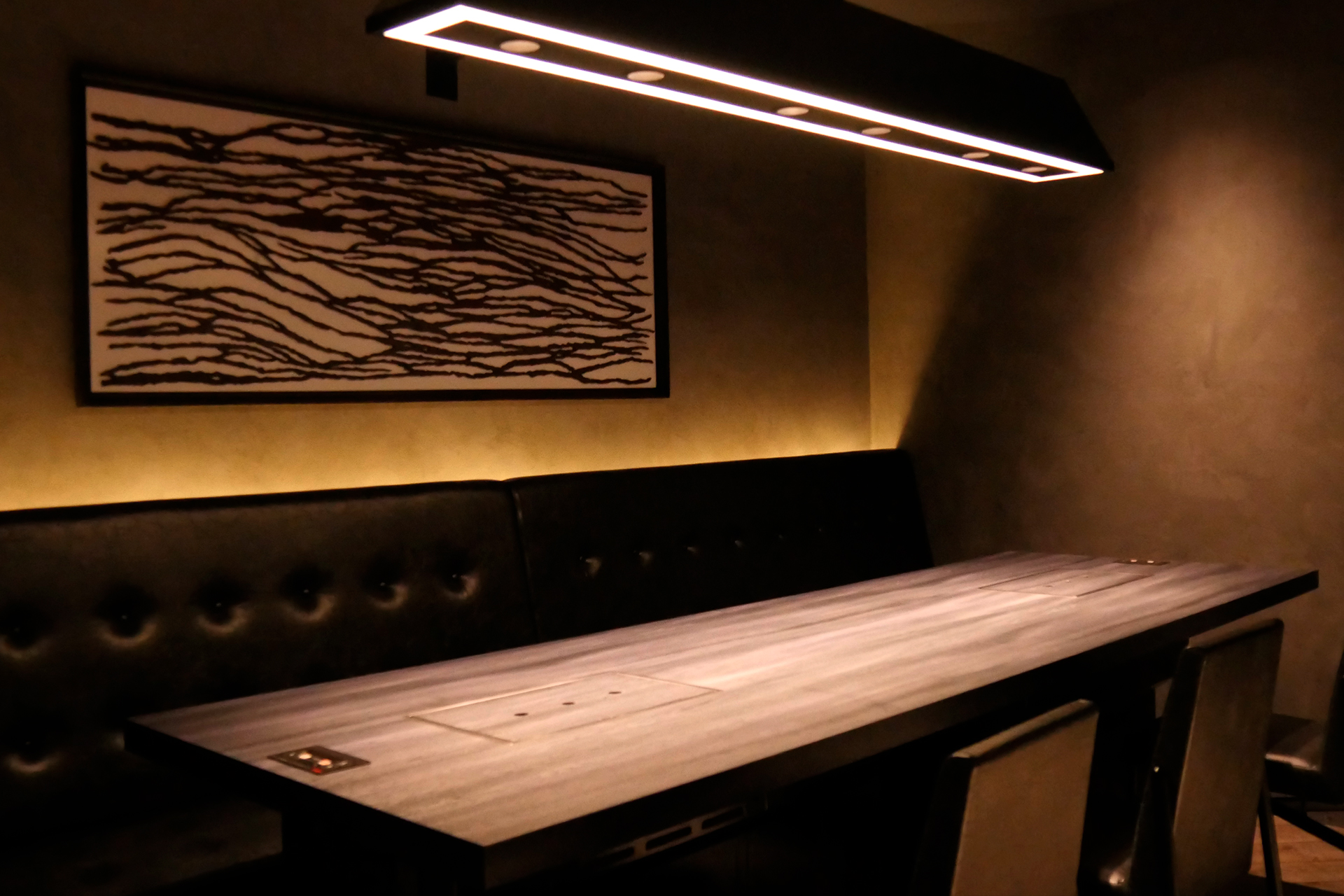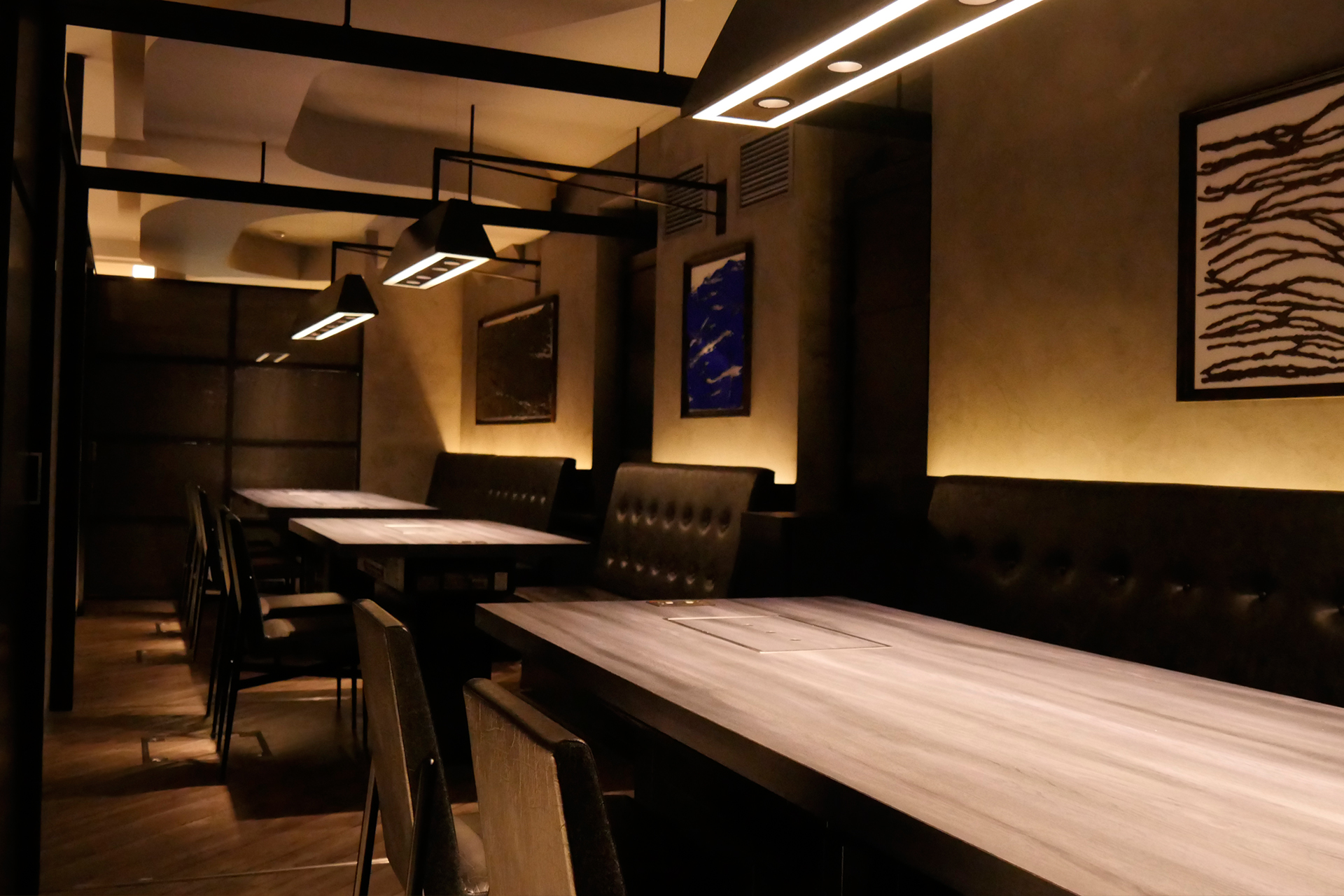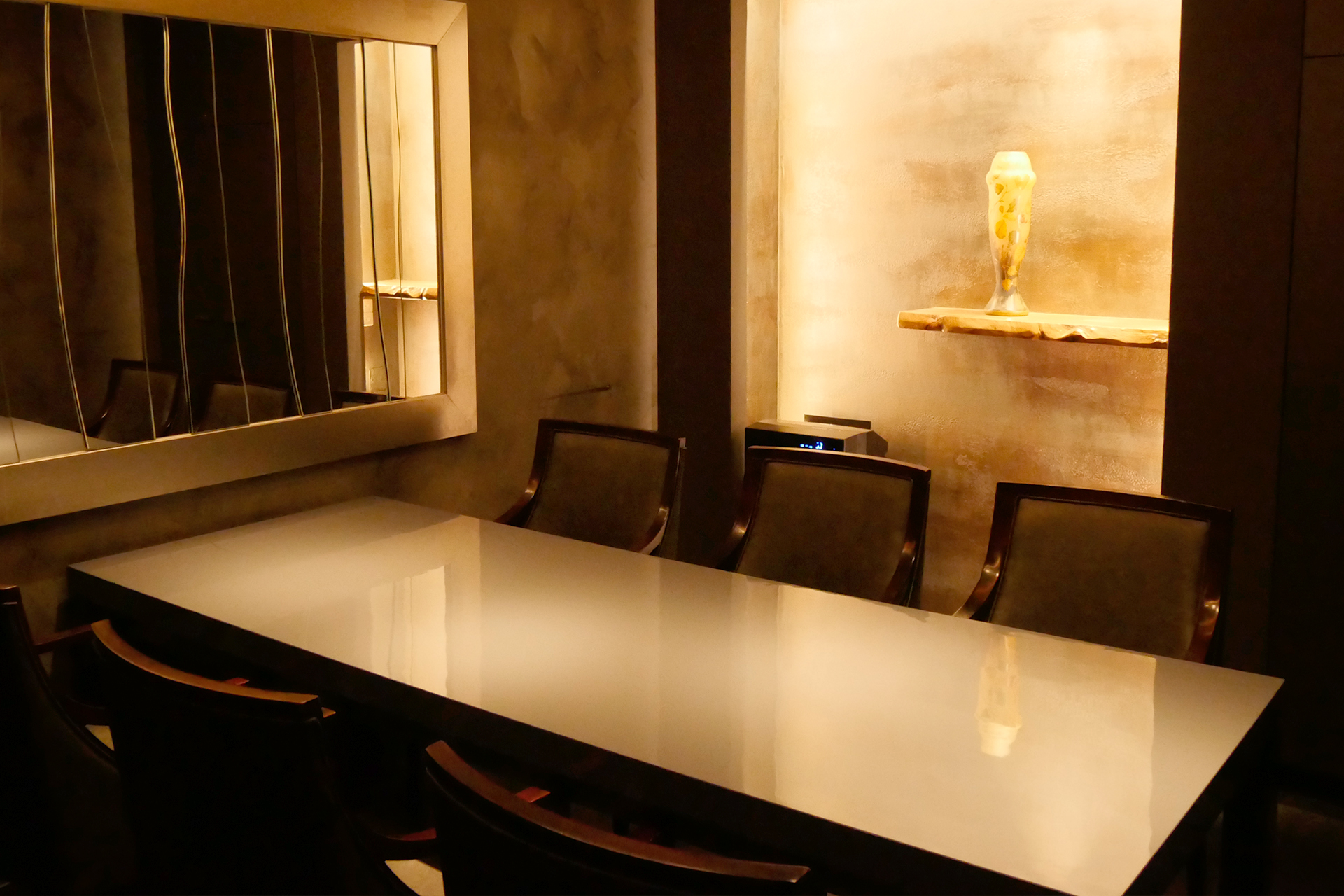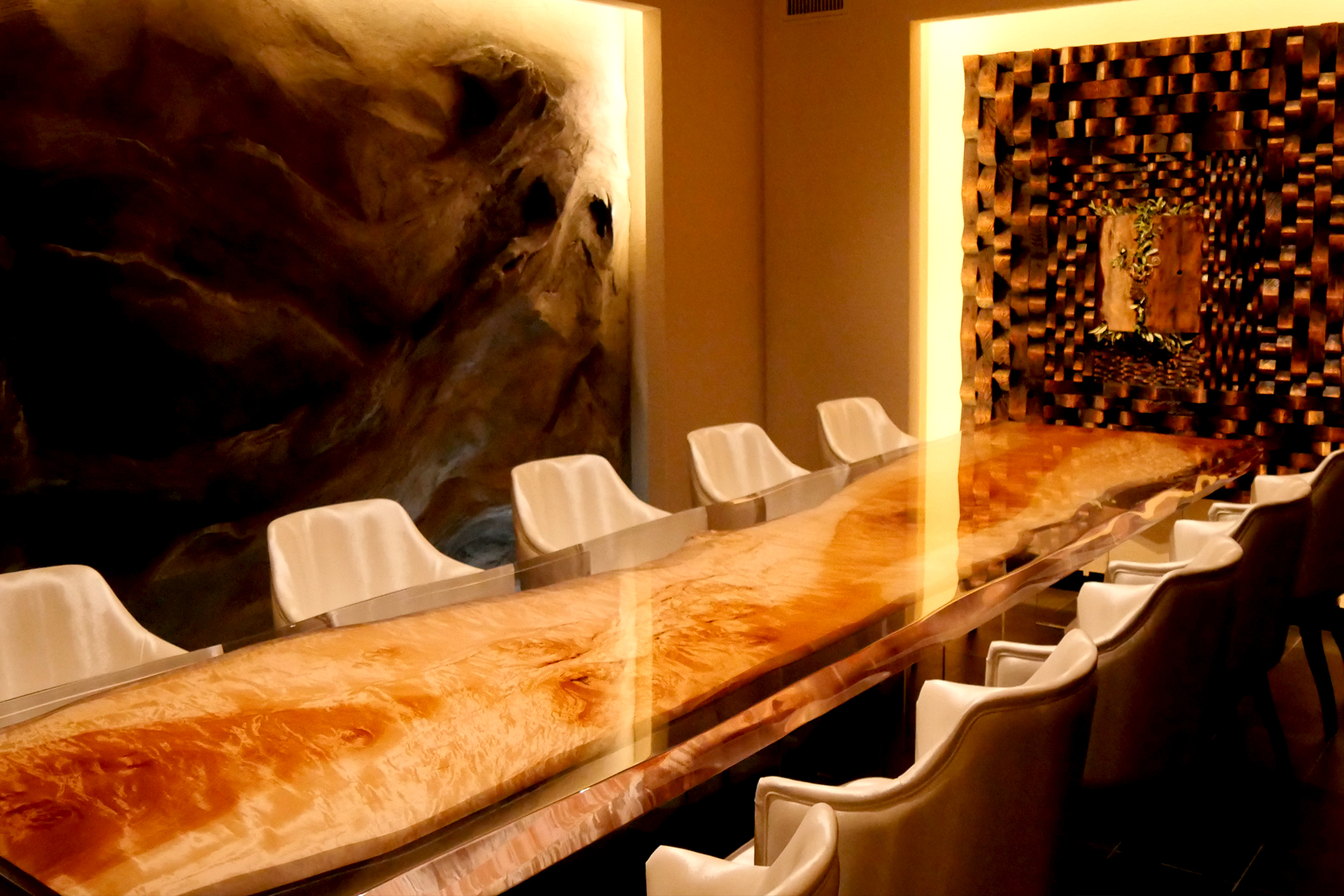 We only offer privately divided rooms in various sizes for our stylish and relaxing dining experiences. Each room will create a space where you can relax with peace of mind in any situation.
All rooms are equipped with air purifiers.
4 rooms for up to 4 persons
Up to 6 persons 4 rooms
3 special rooms for 6 to 10 persons (only special rooms require extra charge.)
A large group up to 20 ppl can be accommodated in a room by removing the partitions.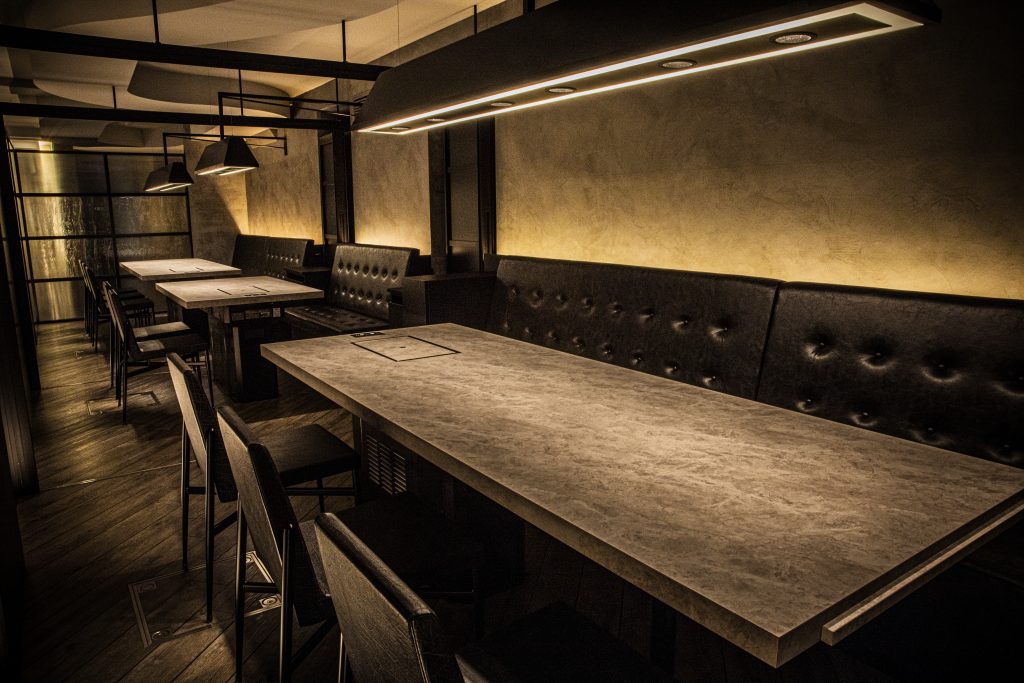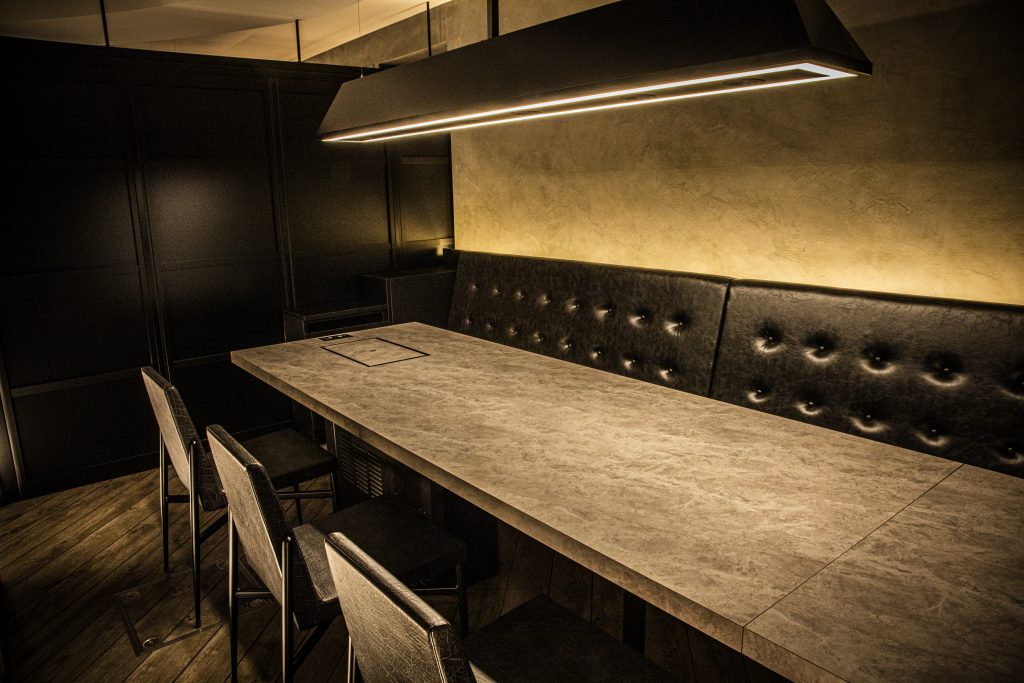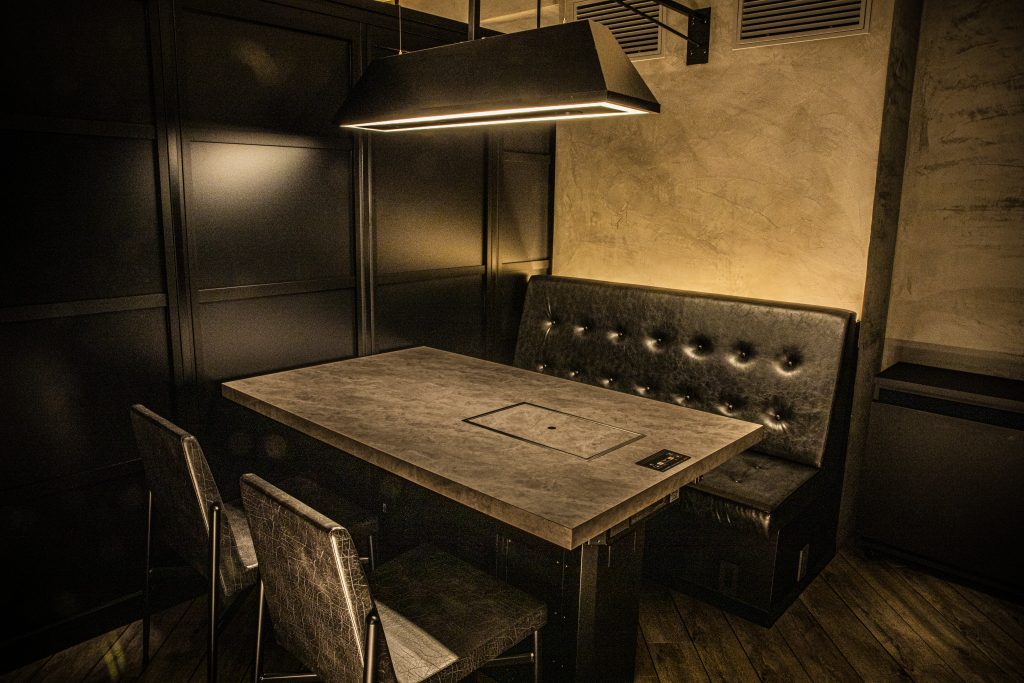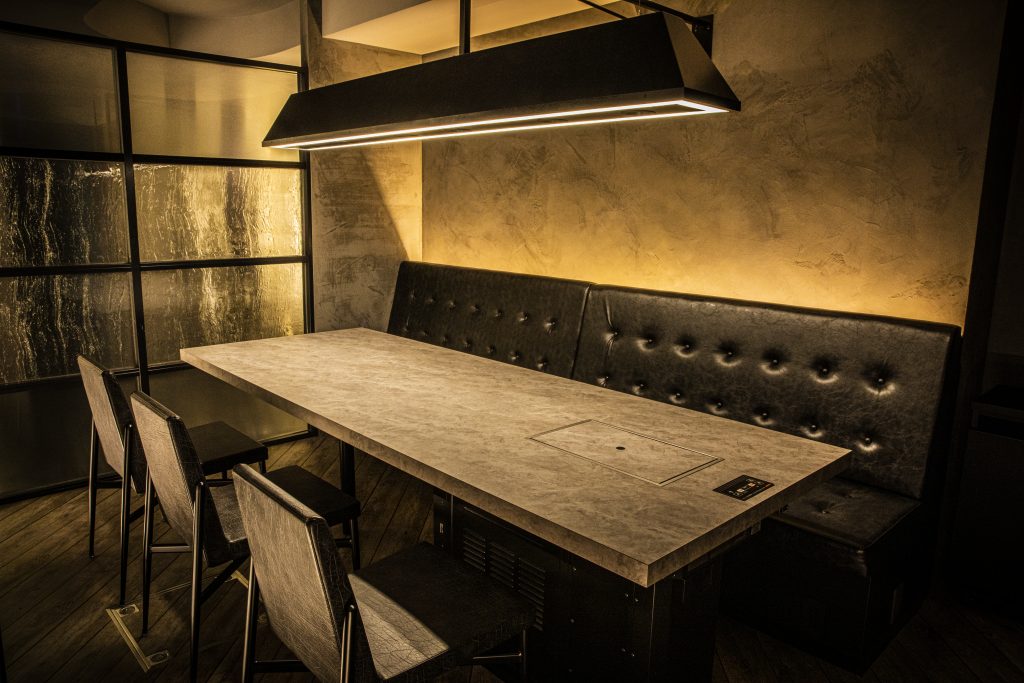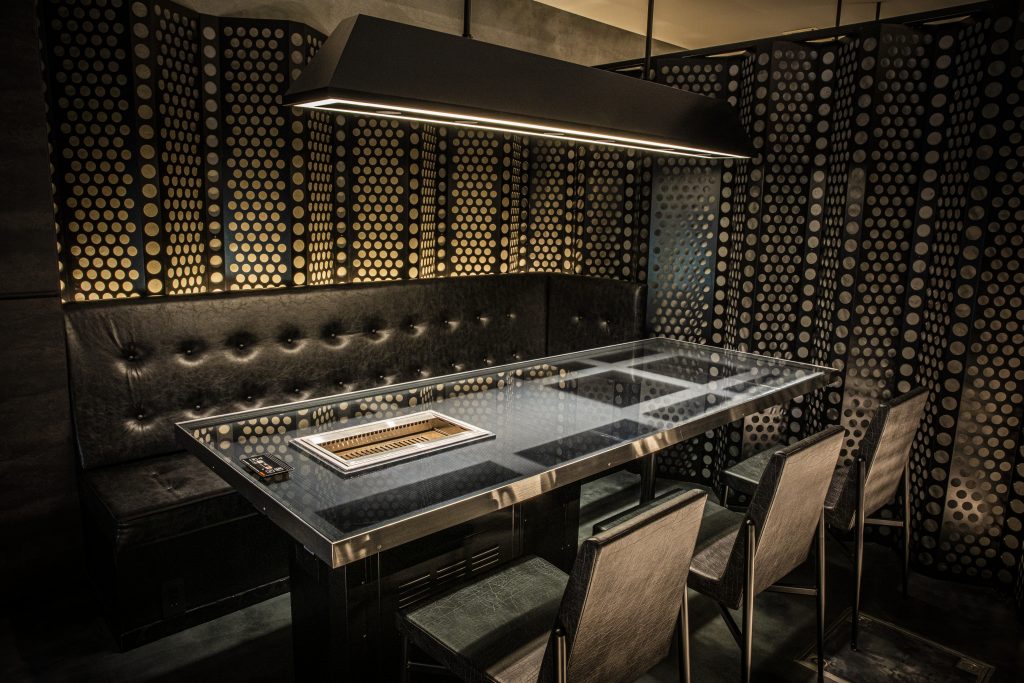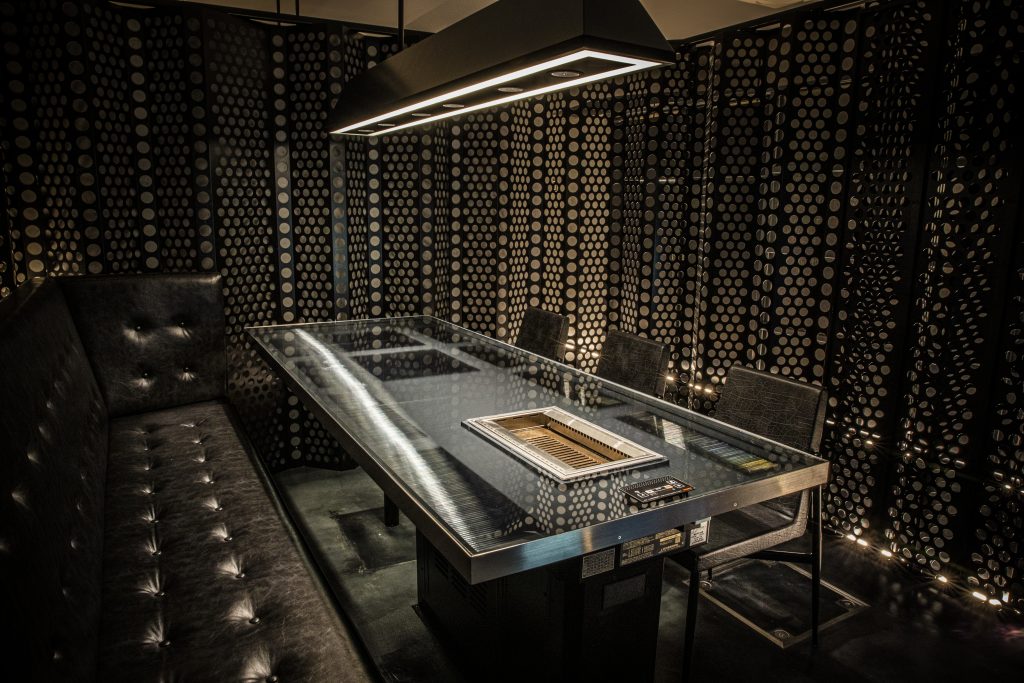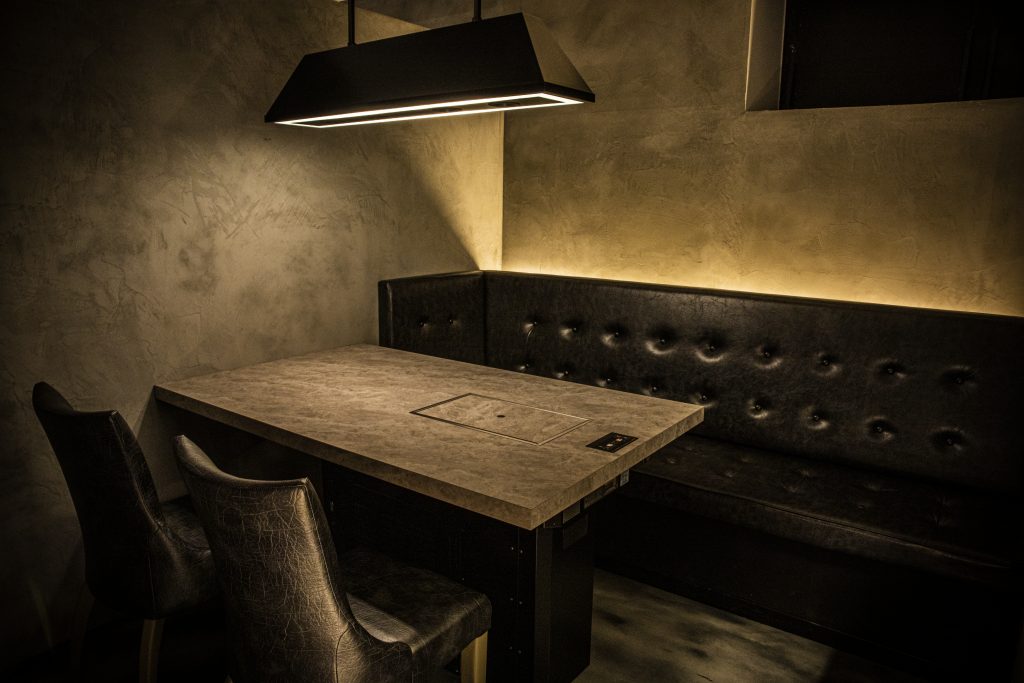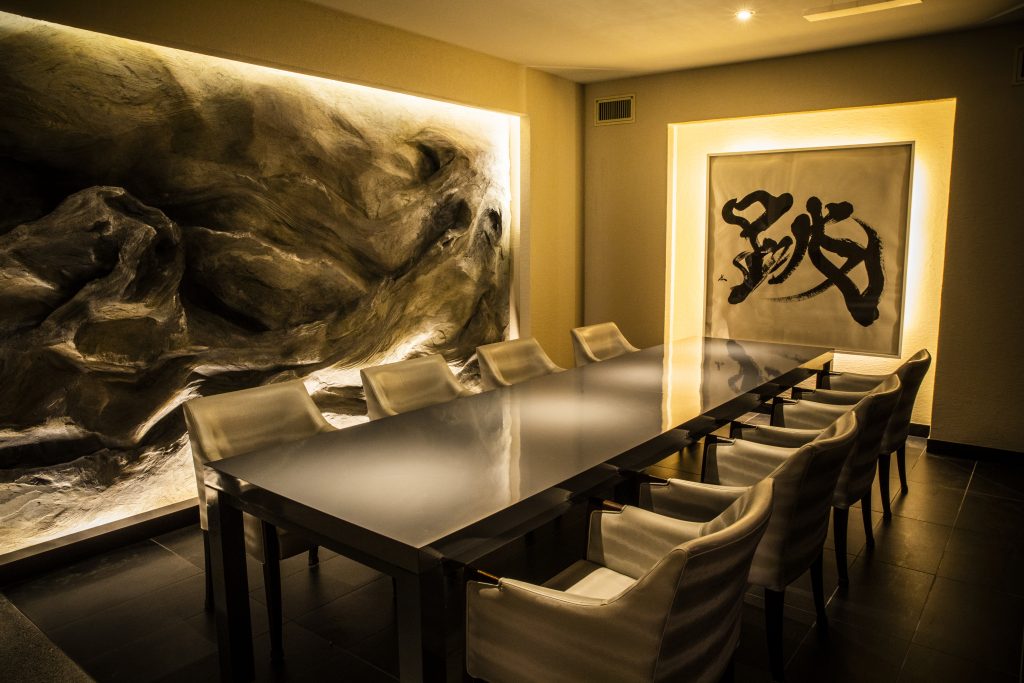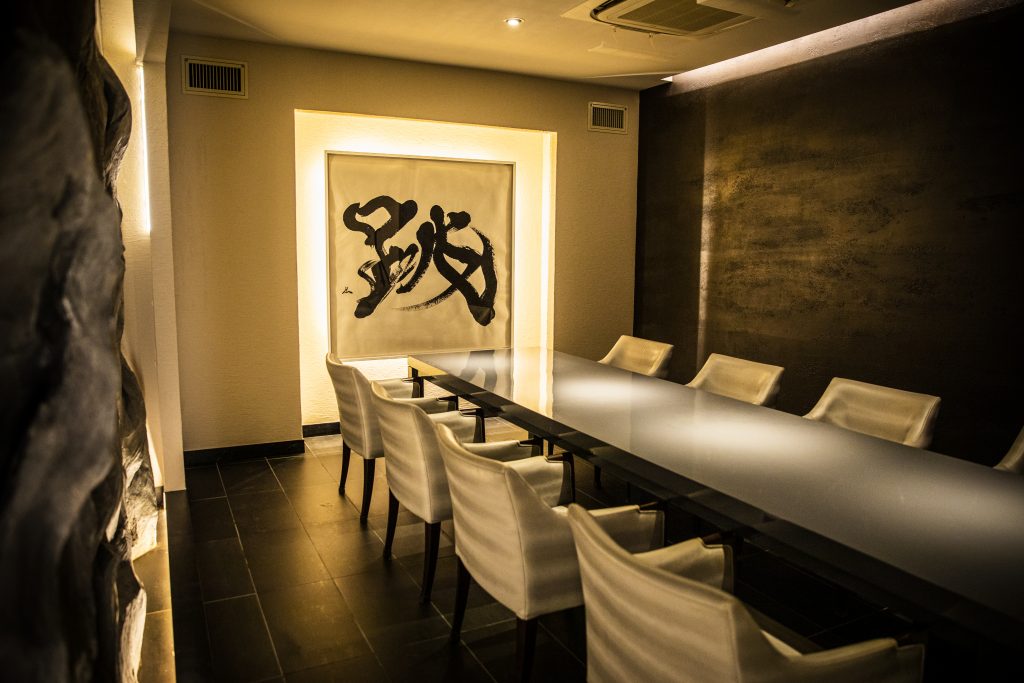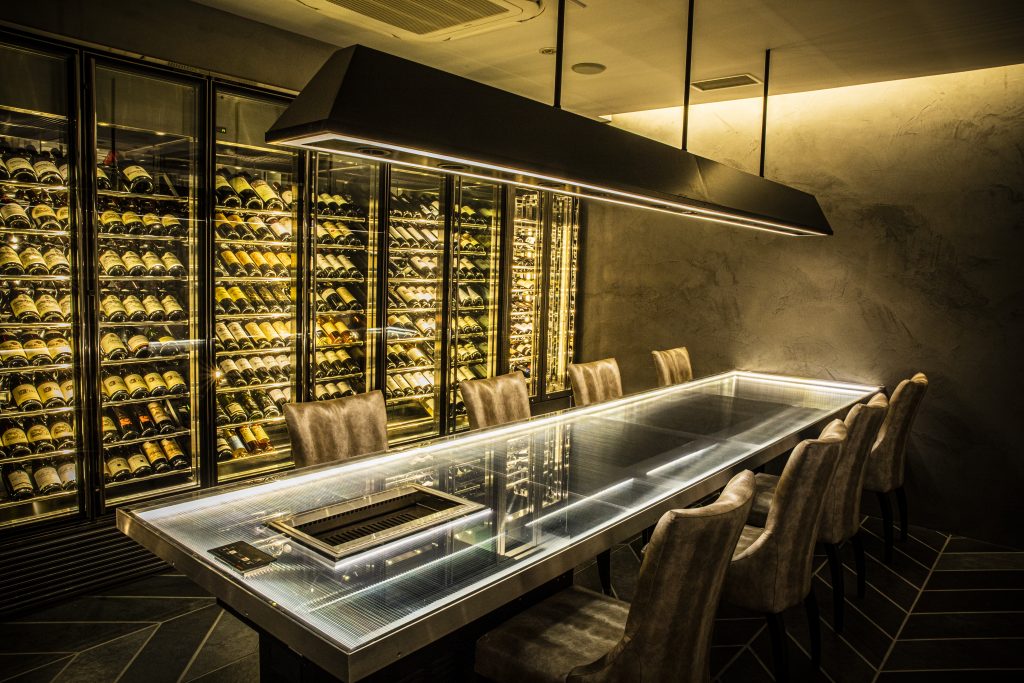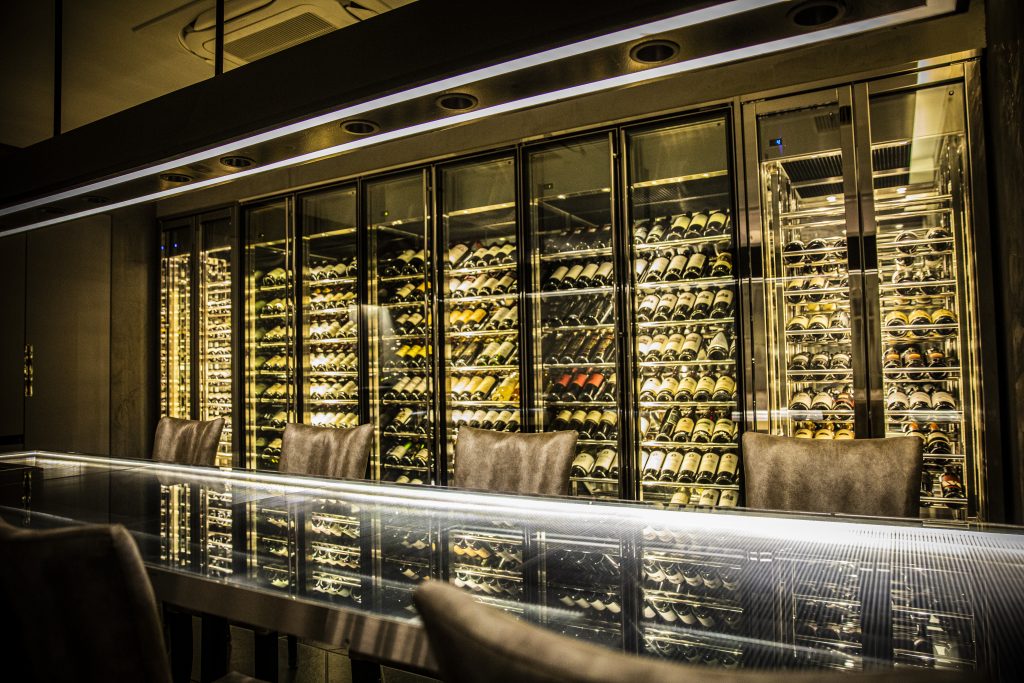 ✻
SUPERIOR ROOMS
We have three superior private rooms with a unique theme. Each has a modern room design with an elaborate taste.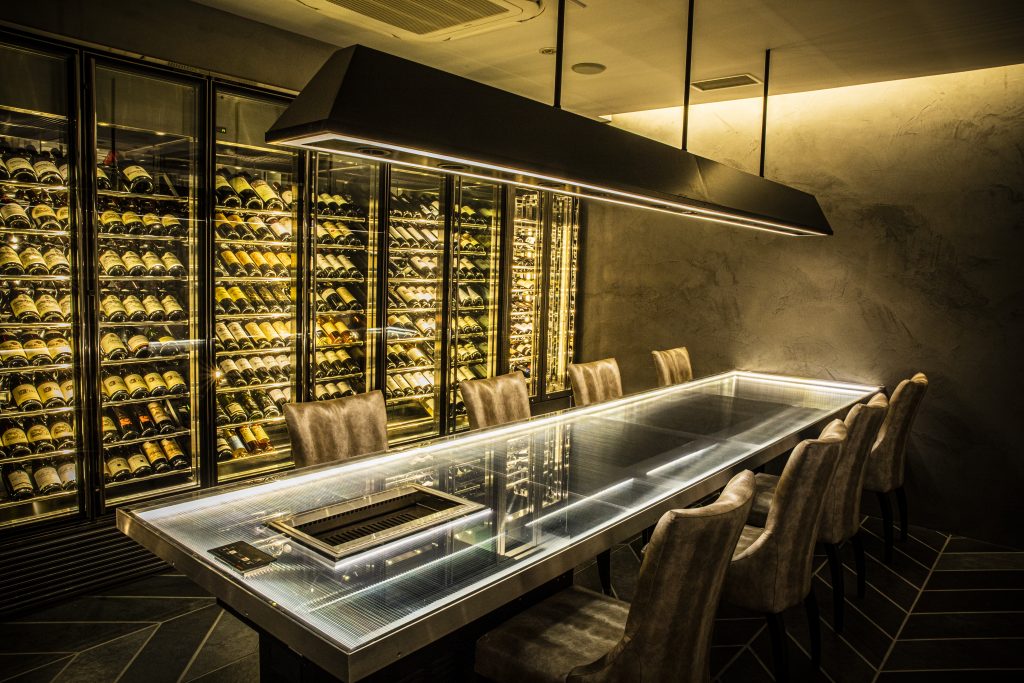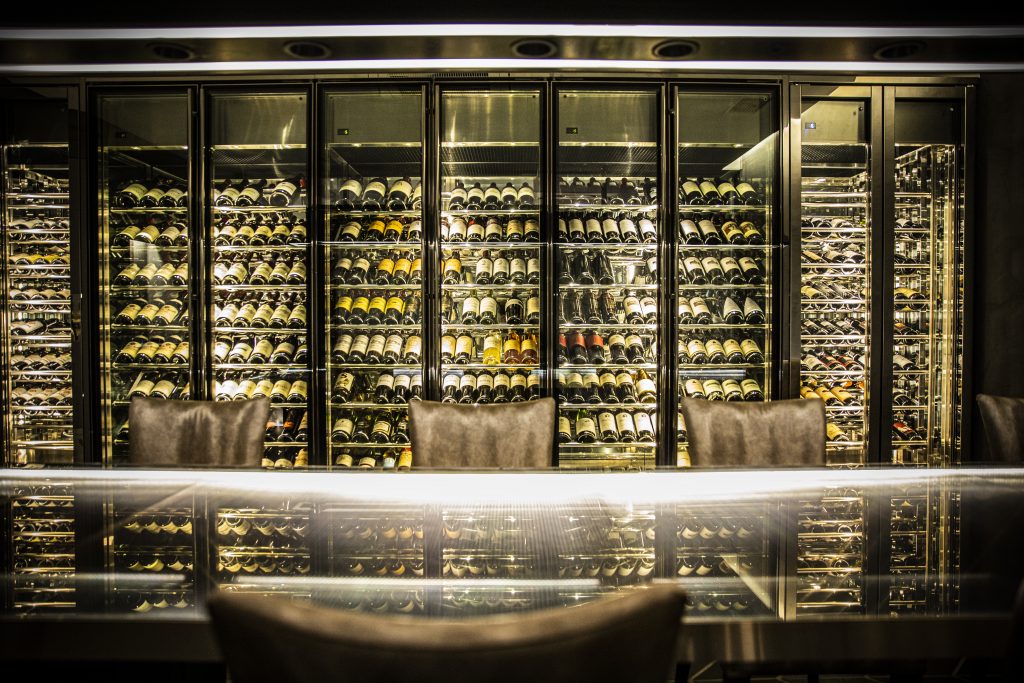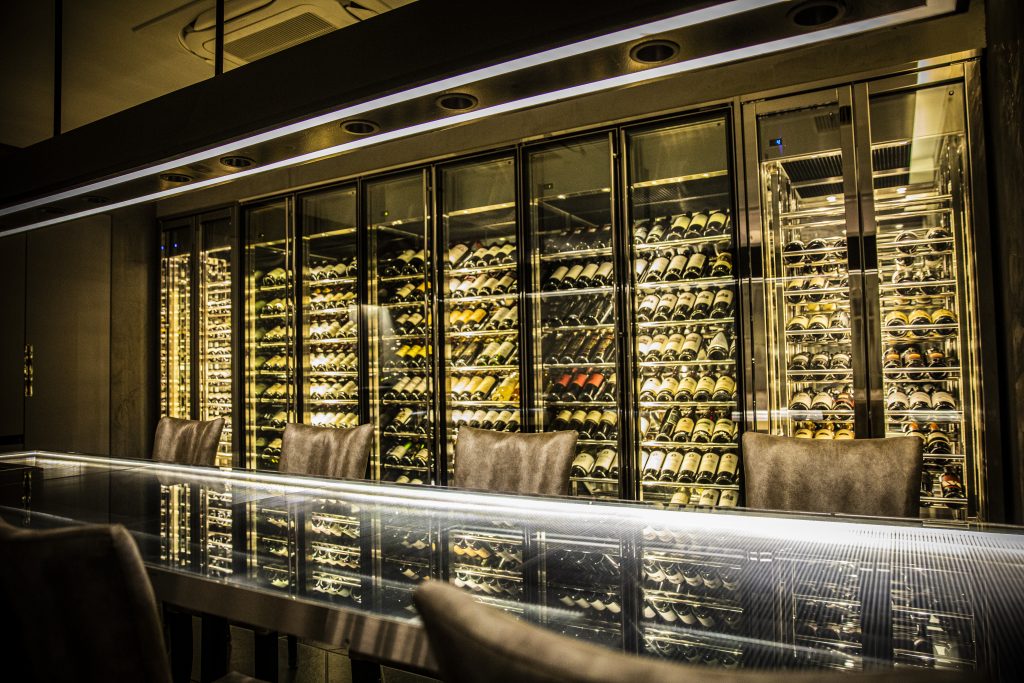 MINORI ・・・・¥5,000 (MAX. 8 PEOPLE)
This stylish room has a custom-built wine cellar on one wall.
The room is named after the image of grapes, the lifeblood of wine, ripening in profusion.
Surrounded by an abundance of wine, enjoy the food and wine with all your senses.
This room is available for the 511 course and the kiln-roasted steak course.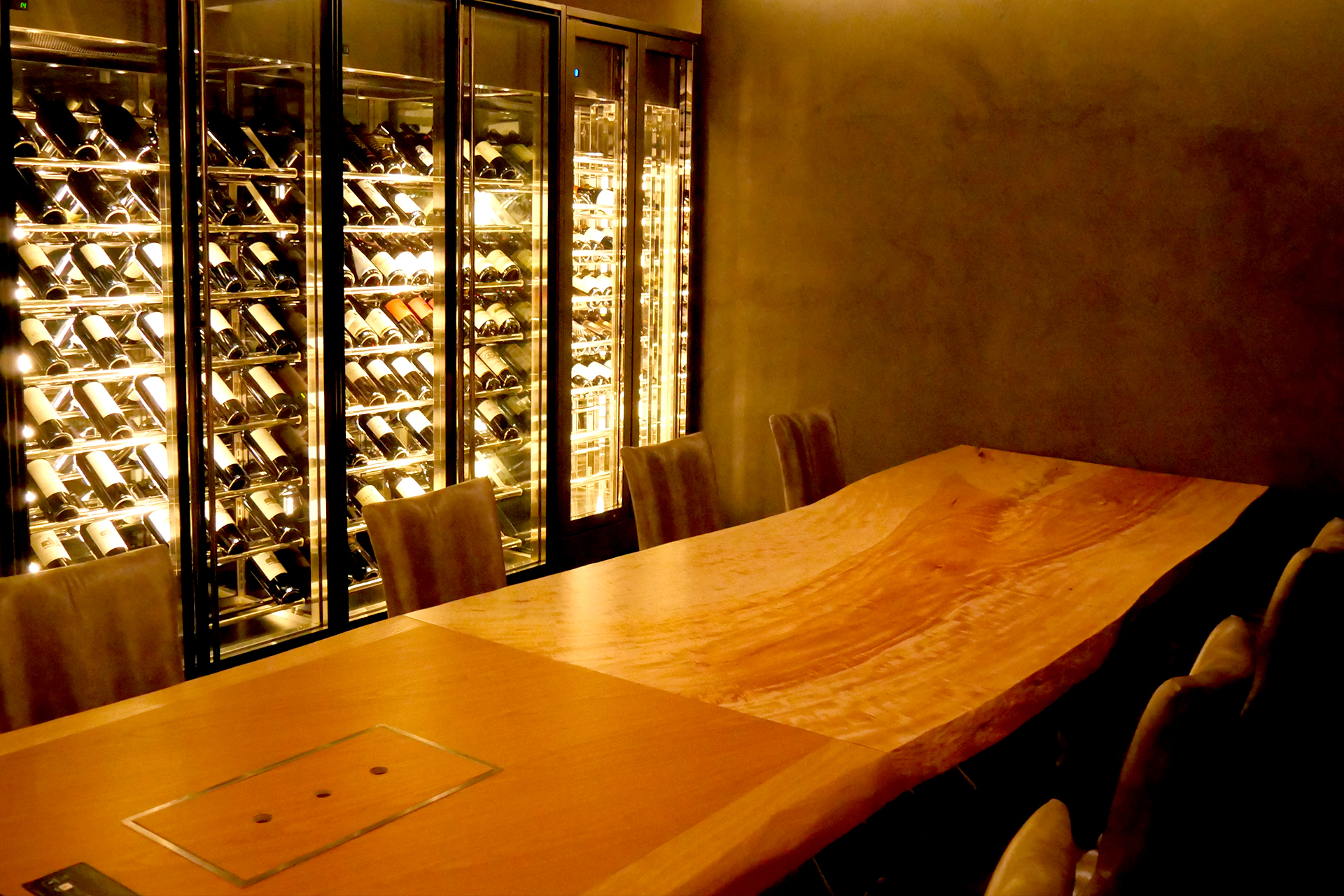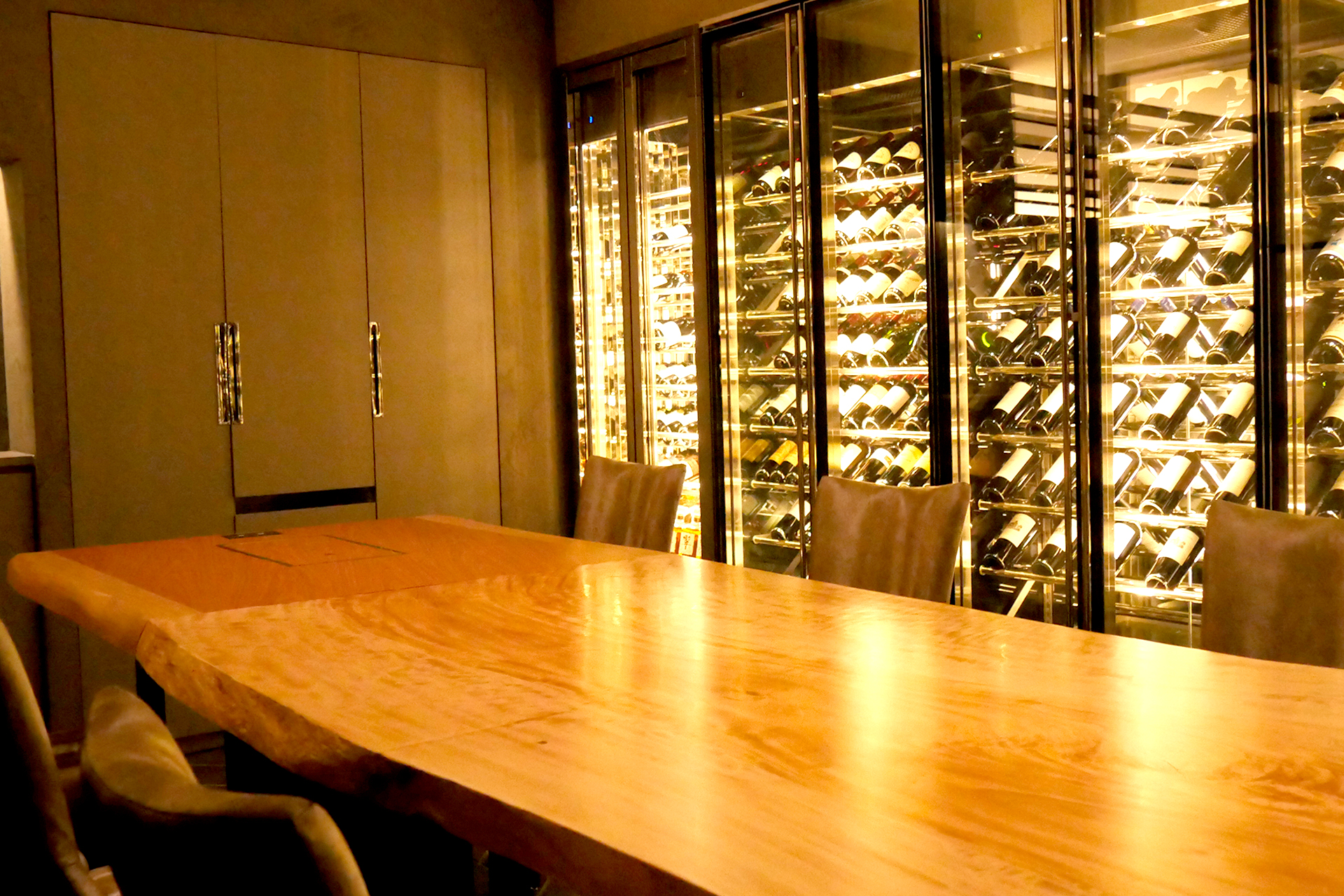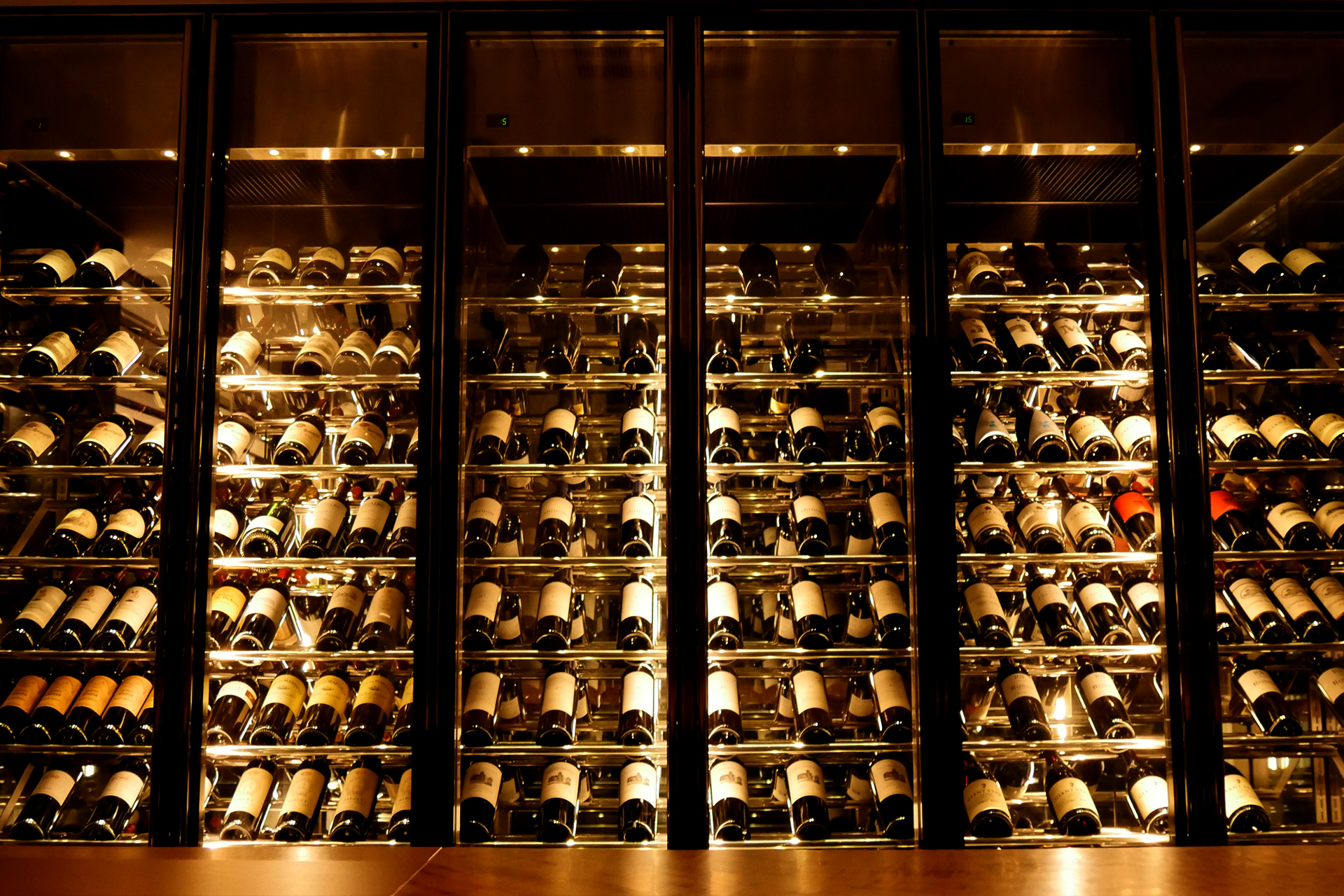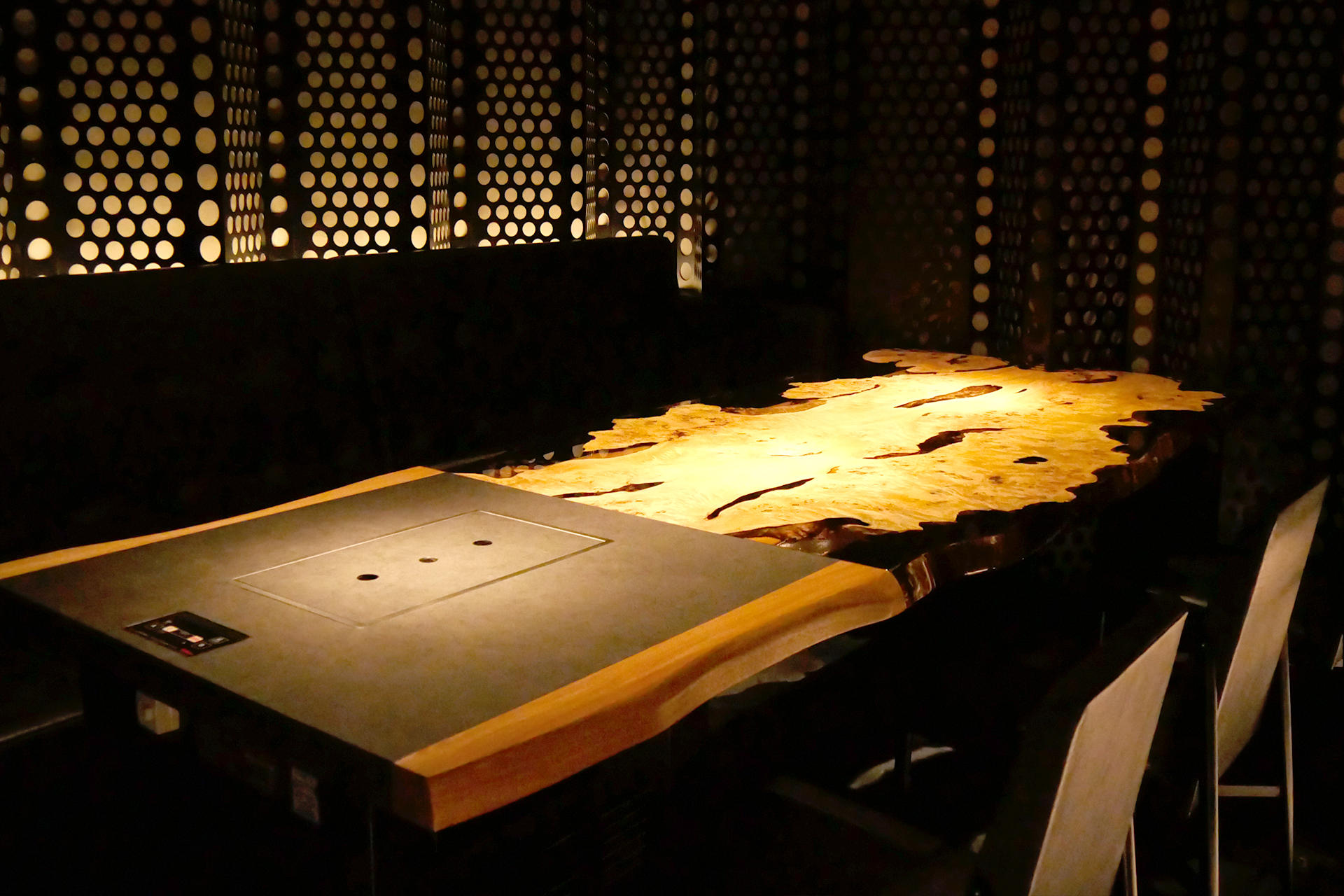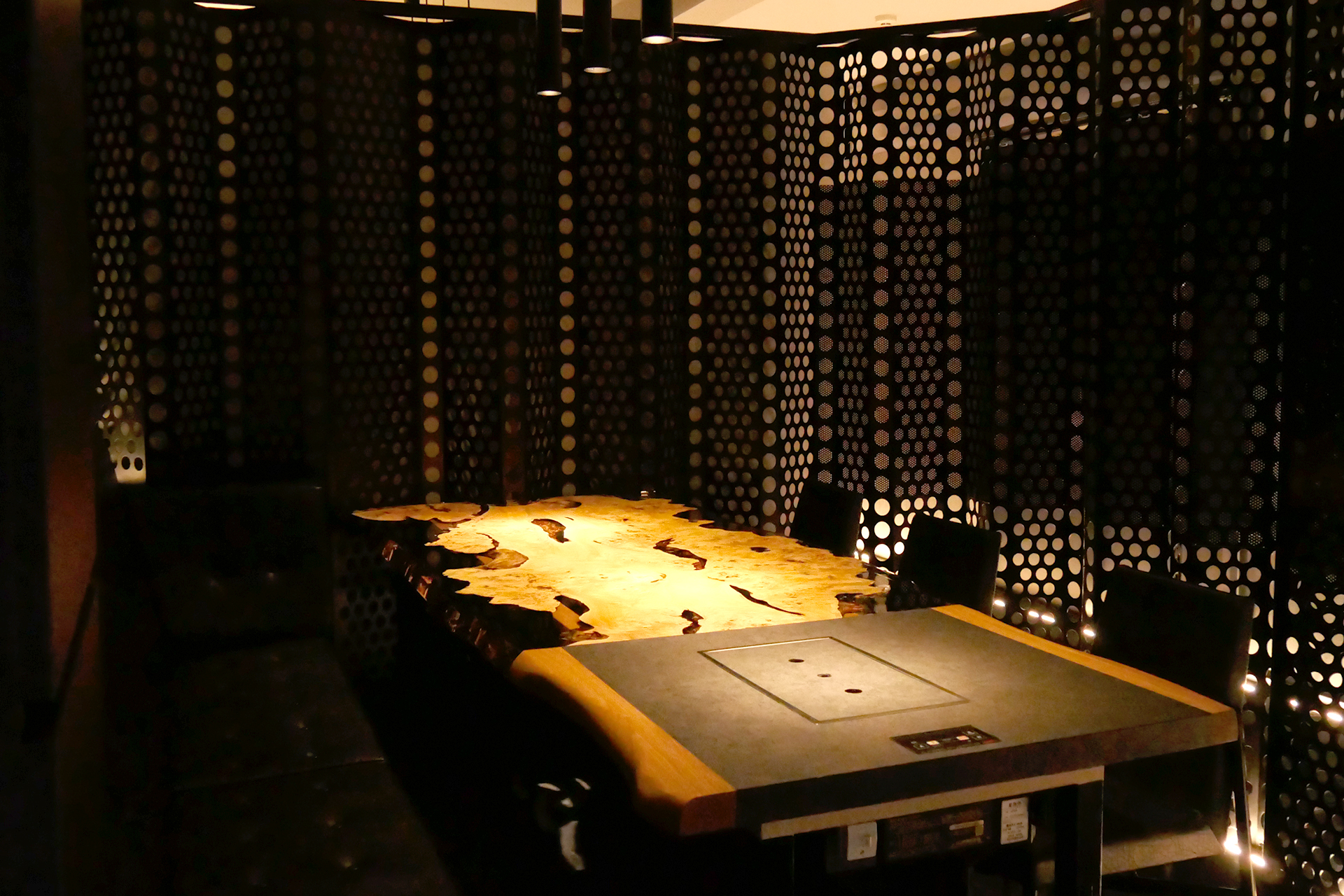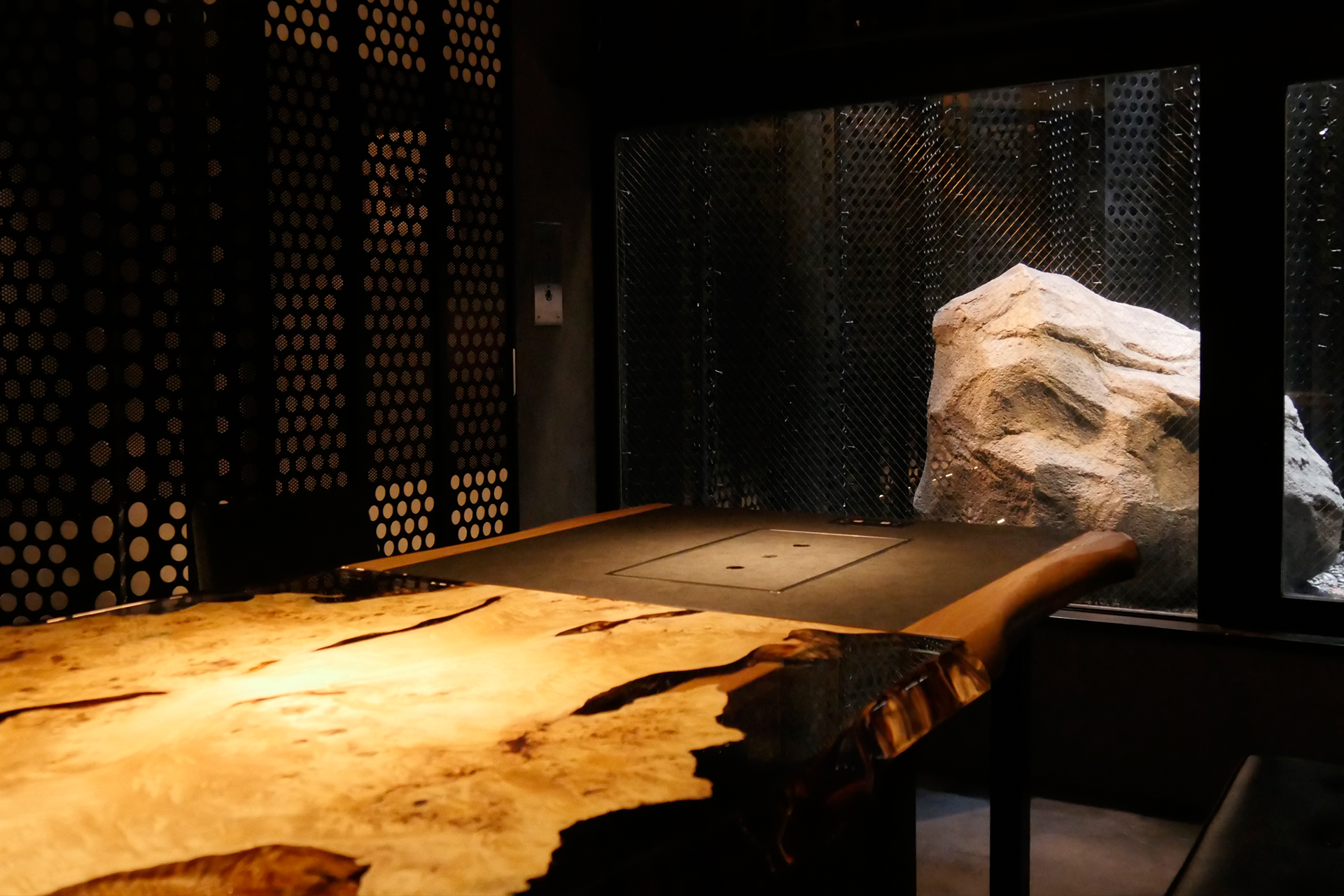 NAGOMI・・・・¥3,000 (MAX. 6 PEOPLE)
This chic room is covered by an iron folding screen with an innovative design.
The contrast with the single rock object seen outside the window creates a new and unprecedented space of harmony.
Please enjoy the cuisine and relax in a different kind of 'harmony'.
This room is available for the 511 course and the kiln-roasted steak course.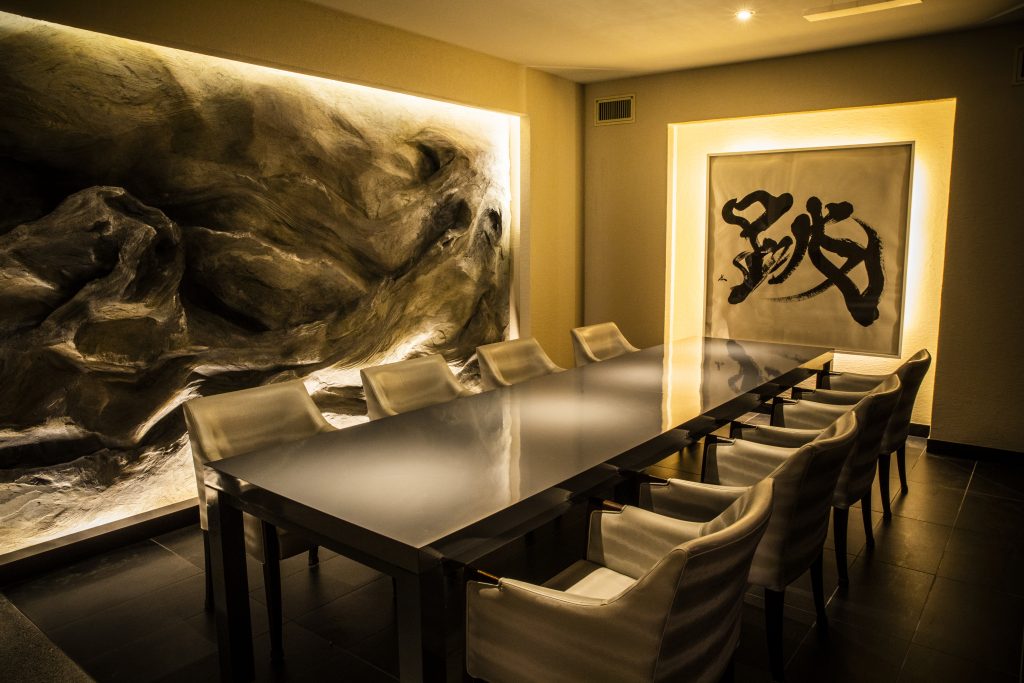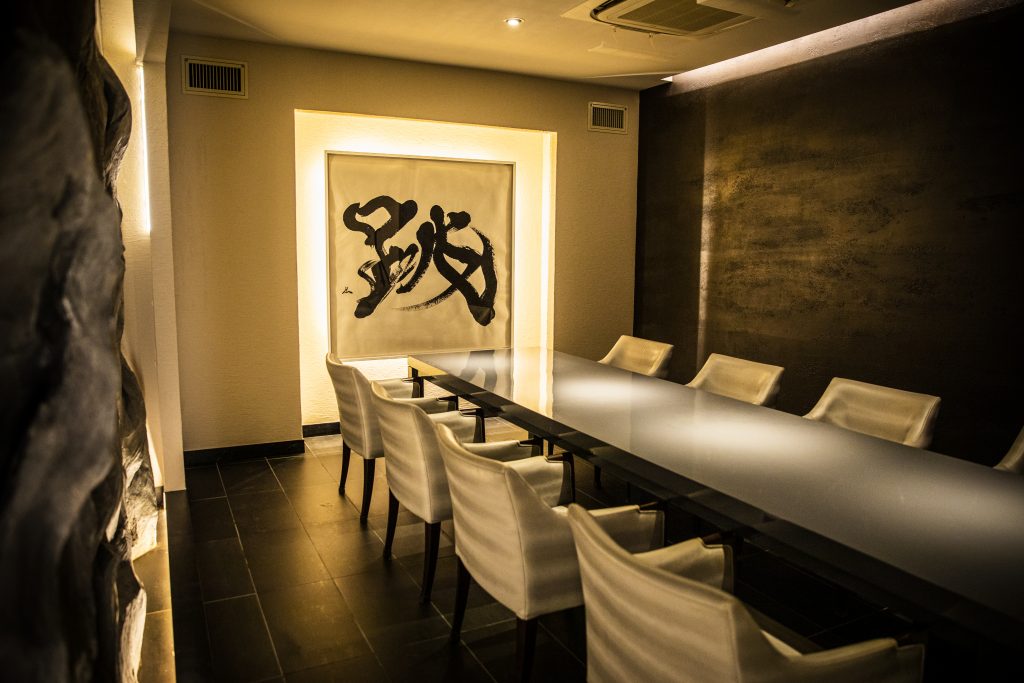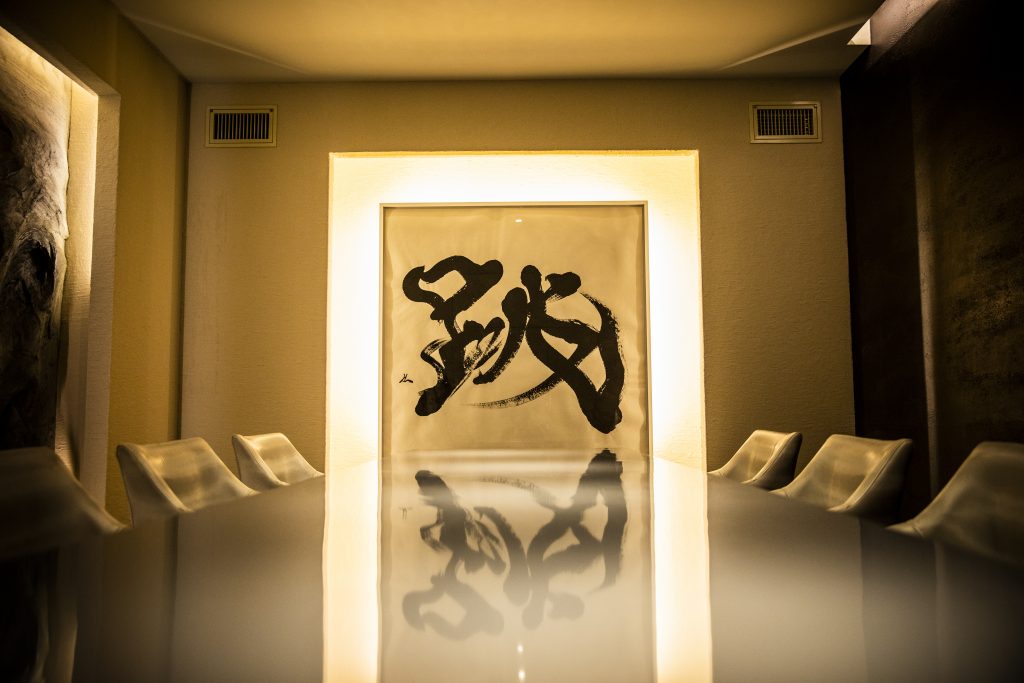 KIZASHI・・・・¥5,000 (MAX. 10 PEOPLE)
A special room reserved for guests who wish to order the kiln-roasted steak course.
It features a modern Japanese atmosphere with a rock wall on the wall side that combines dynamism and tranquillity.
Dining in this well-honed space can be used for a variety of purposes, including special occasions and business entertainment.
As there are no roaster facilities here, only the kiln-roasted steak course is available.